YARD AND GARDEN SERVICES HAMILTON



Best Yard and Garden Services Hamilton Ontario
Yard and Garden Services Hamilton is Hamilton's premier

landscaping

company proudly servicing Hamilton, Ancaster, Dundas and the surrounding area. We provide a wide variety of landscaping packages to address all of the unique needs of your property. All of the experts employed by us are reliable, honest, and hard-working individuals dedicated to ensuring your yard and garden reach their maximum potential for the entire season.

Your

lawn

and gardens are your sanctuaries, the place where you relax with family and friends and take pride in sharing with loved ones.

As a homeowner, the overall appearance of your property not only increases your homes' curb appeal but also generates a feeling of satisfaction and pleasure.

As one of Hamilton's landscaping companies

, we pride ourselves on creating and maintaining for you green and weed-free grass and luscious garden beds. These features are the first things your guests see. You only have one chance to make an excellent first impression, and knowing your property is in tip-top shape will leave you with a sense of pride.

Long winters lead to the promise of spring with new life and rejuvenation. As Canadians, we look forward to shedding our winter wear and stepping out into our patio or terrace to enjoy the warmth, sunshine, and splendor of the season. Unfortunately, spring also brings the reminder that the long winter season has left us with yards riddled with debris and gardens in need of attention.

​
There is no excuse to allow your outdoor oasis left unattended. Without regular maintenance, your yard and garden will begin to deteriorate and may result in an unsightly space. A neglected plot can eventually promote health risks due to bacteria and potential viruses carried by insects.

There are a variety of reasons for hiring a professional landscaping company but by far the most popular opinion to time management. Life is busy, and the 'to-do' list is never-ending. When homeowners have to now also manage their grass cutting, weeding, shrub, and hedge trimming and cracked drive and sidewalk issues, the tasks can seem overwhelming.

At Yard and Garden Services Hamilton, we understand how vital 'down-time' is to the average person and are here to help lighten the load. With numerous package options geared to accommodate most budgets, our crew of professional landscape design and maintenance can assist you with some or all of your lawn and garden needs.​
Not everyone has a green thumb, and as we said, most of us don't have the extra time, so why not let the specialists at Yard and Garden Services Hamilton worry about all of your landscaping needs? From spring and fall clean up to specific requests for your property's unique requirements and ongoing maintenance, we can take care of it all.​
​Our Hamilton landscaping

experts come with a vast expanse of knowledge and are willing to share their tips and tricks with you. Hiring a professional landscaper to maintain your property will leave you time in the far too short season to fully enjoy and appreciate your outdoor space, without engaging in the time-consuming labour and effort.

---

Professional clearing and composting of debris and clutter will leave you more time to enjoy your outdoor solitude and share your beautiful private outdoor space with the ones you love. Rest easy knowing that your estate will look spectacular for all of those family BBQ's, cocktails on the patio with friends or sharing a quiet moment of solitude with your partner or mother nature at the end of a long day.

---

YARD AND GARDEN SERVICES HAMILTON​ ON
289-277-2812
​yardandgardenserviceshamilton@gmail.com
We ensure to sweep all hard surfaces, and that any debris disposed of in biodegradable bags. Fallen tree limbs and sticks will be raked and tied for removal. Invasive weeds are no match for our professionals. Our staff pride themselves on getting to the root of the problem using the necessary tools to ensure that unsightly weeds don't overtake your newly sprouting plants and flowers.
Planting, cultivating, shrub trimming, the dividing of perennials, and minute attention to detail ensure that your gardens will look pristine for the entire season. The
professionals
at Yard and Garden Services Hamilton enjoy getting their hands dirty. We aren't shy about
g difficult jobs to ensure that our work is to your satisfaction.
​
---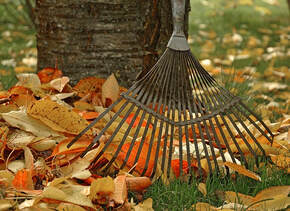 Our desired outcome is the continued health and prosperity of your property. Our staff pride themselves on being devoted to exceeding your expectations for every request. Our associates are committed to addressing all of your property concerns to promote lush, healthy plants, flowers, and lawns.
Regular weeding, dead-heading, and soil cultivation will provide healthy soil and encourage continued plant growth. Regularly scheduled
mowing, re-seeding and fertilizing
will ensure that your yard remains healthy and happy during the much-anticipated spring and summer months.
Edging flower beds provides a clean, crisp look and is also necessary if laying mulch. Not every edge is created equal, however, as personal preference plays a crucial role in determining the width and depth of your desired side.
​Not everyone wishes to edge for their garden beds but recommended if laying down mulch. Edging also provides a social division between your
garden
beds and grass, which can have the illusion of creating an ostensibly more significant property. Rest assured that whatever you select, our employees will honour your decision.
Planting and dividing perennials are essential as it discourages over-crowding and will ensure that plants and flowers have sufficient space to grow and flourish. The staff at Yard and Garden Services Hamilton will be able to suggest ideal locations for specific plants and flowers so that they can grow to their full potential.
​
​Everyone has their style that will be respected when completing any maintenance. If you are looking for
landscaping companies, Hamilton,
your search is over! Our experts would be thrilled to work collaboratively with you. L
andscaping
requests are completed to your satisfaction every time.
---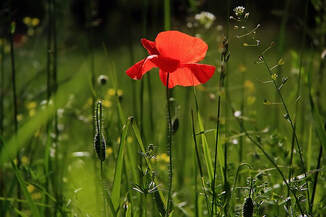 Yard and Garden Services Hamilton
employees will take care of the weeds, compacted soil, and any damage to your landscape. Upon request, we will also take care of pruning bushes and small trees. We are happy to lay down mulch or topsoil as necessary.
We welcome the opportunity to offer a yard and garden service that is best suited to your property, lifestyle, and budget. We provide an efficient and effective service and are happy to work around your schedule.
​Our
gardeners
come equipped with their tools and supplies and are well versed in flora, fauna, and an environment most conducive to healthy plant and lawn development.
---
Our landscape professionals will take care of all of your landscaping needs including:
General cleanup
Weeding and cultivating
Planting seeding
Edging and trenching of all beds
Clearing winter damage
Shrub and hedge pruning
Replacing or adding soil or mulch as needed​
Mowing
Re-seeding and over-seeding
Fertilizing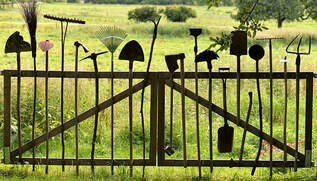 Yard and Garden Services Hamilton takes pride in providing a wide variety of
landscape design
services
to address your prerequisites. Our services don't finish with the season, however, as we are more than willing to oblige with any end of season requests.
Our experts are prepared to take care of your fall yard and garden clean up too. Staff is prepared to pack up your patio furniture, cover plants with burlap if required, rake and dispose of fallen leaves, limbs and branches and prepare for winter. Any last-minute trimming and tidying will be addressed allowing your garden to again rest for the winter.
Yard and Garden Services Hamilton offers spring and fall cleanup, weekly, bi-weekly or monthly maintenance and upkeep for the entire season. These
landscaping services
will provide you with peace of mind and save you valuable time. Our team of experts are mindful of laid irrigation and sprinkler systems; the last thing anyone needs is to have to deal with
sprinkler repair
or damaged irrigation pipes due to inexperienced landscape professionals.
​
Regularly scheduled maintenance will ensure that your lawn, plants, and flowers continue to flourish and be aesthetically pleasing throughout the entire season.
​As professionals, we would love the opportunity to sit down with you for a free consultation. You will be able to outline all of your requests and concerns, ensuring that you receive the services most suited to your individual needs. Our professionals address most
landscaping jobs
and would be honoured to have the privilege to work collaboratively with you. Know that we will take care of all of your needs with love and attention. All you need to do is sit back with your favourite libation and enjoy the view.
---
CLICK TO CALL AT
2892772812call today for your free consultation
<a id="href2" target="_blank" href="http://www.2findlocal.com/b/13012805"><img class="anchorImage" alt="yard and garden services hamilton" src="http://www.2findlocal.com/Set/Icons/2.png"></a>